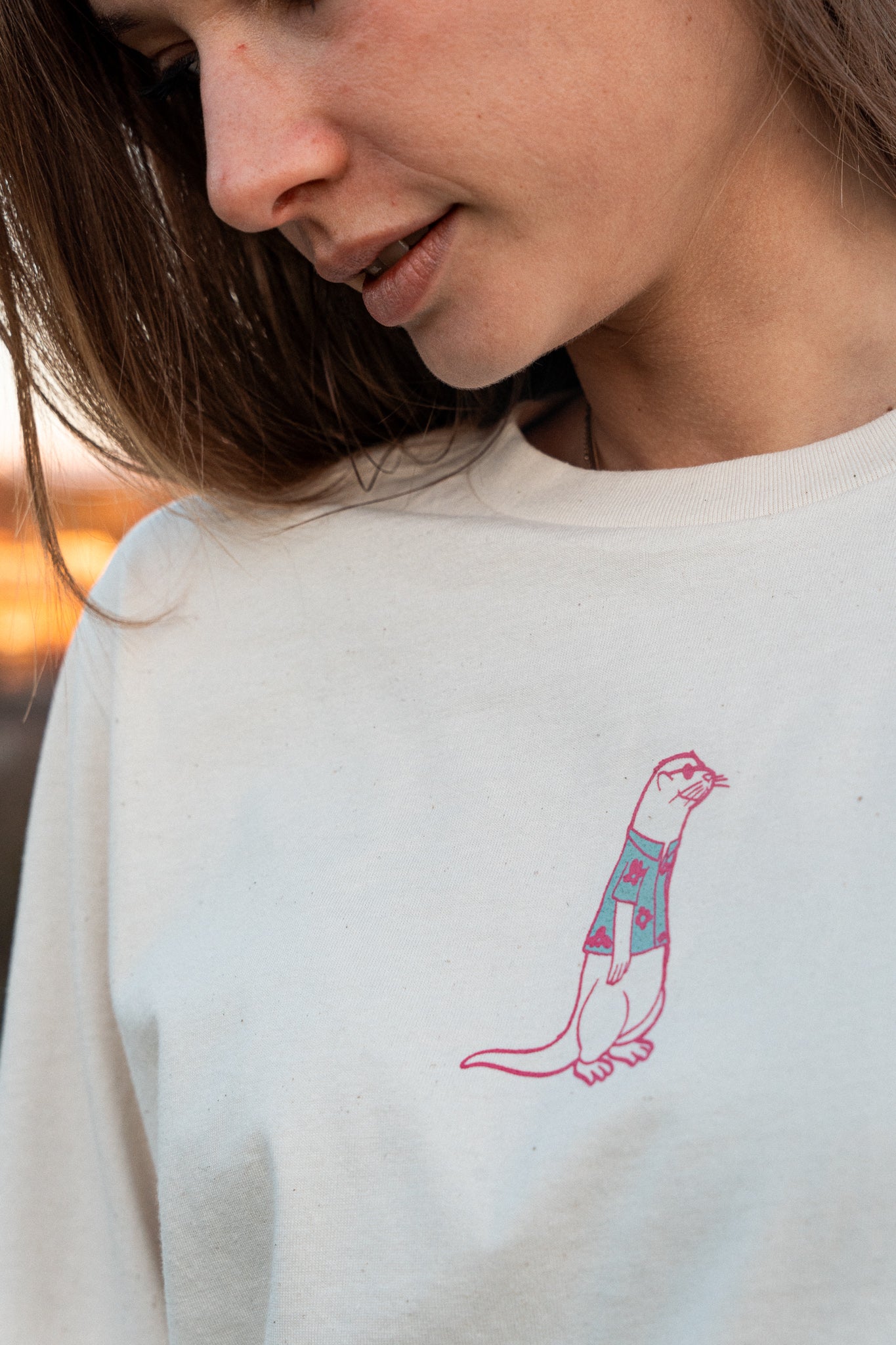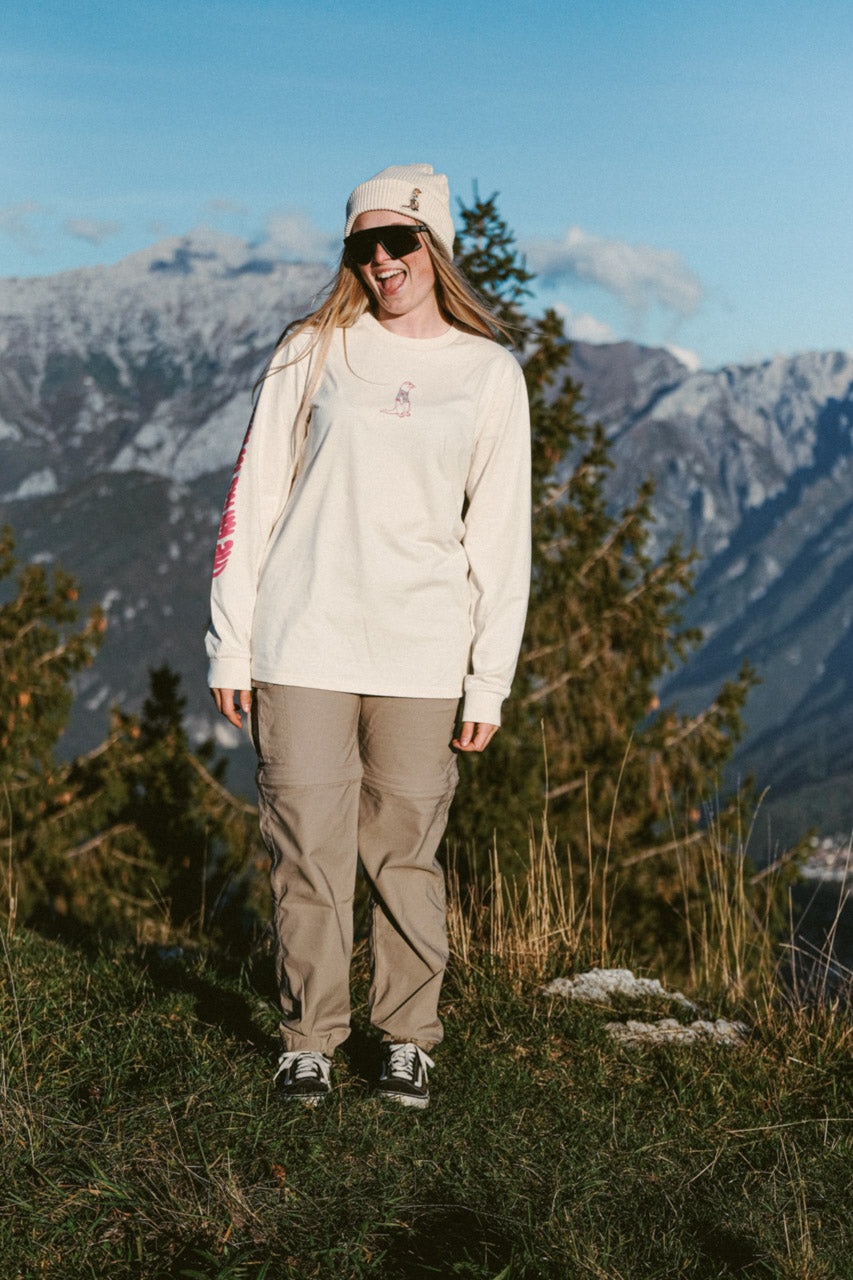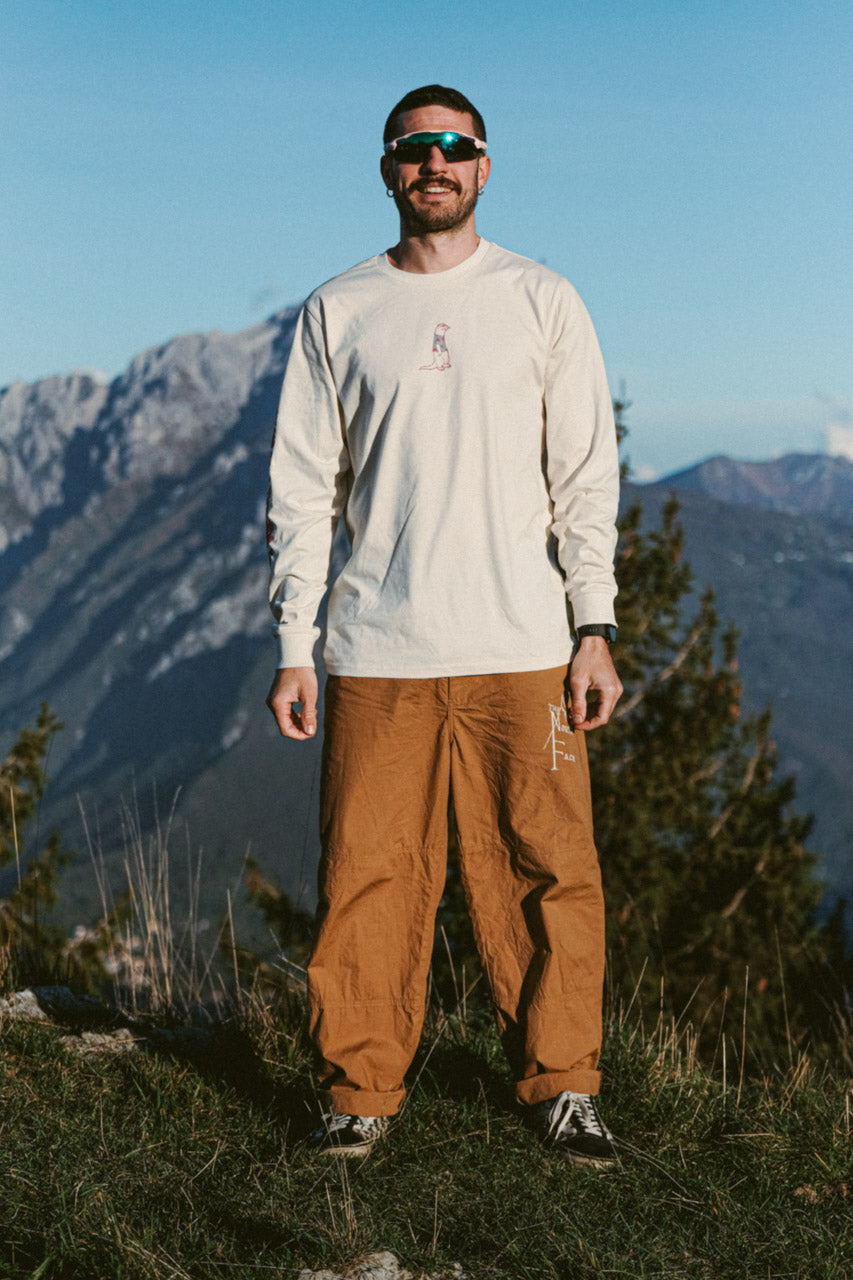 Long Sleeve T-Shirt "Good Life" - Natural Raw
100% Organic Cotton
Natural Raw
---
✔ Local Brand
✔ Recycled Packaging
✔ Conscious Purchase

So, let's stop and breathe in the simplicity and beauty of small things. Because in the end, Good Life Is All About Good Feelings.
200gr
of the true colour of organic cotton
The Otters Club
Good Life Is All About Good Feelings
Contaminate, promote and communicate by encouraging people to observe and care for the places we inhabit.
And we can do this by living each moment to the fullest, sharing our experiences and, above all, enjoying life and improving the place we naively call Earth, but in the end, it is "Home."
Hey Otter, you will also like...
FAQ
Here you will find some frequently asked questions we get.
Why each t-shirt is unique?

Respecting Nature.

The characteristics and colour of cotton plants can vary slightly depending on factors like weather and soil conditions, as well as on the timing of the cotton harvest.

Our garments can reflect these subtle differences, carrying the story of the cotton they are made from.
What does Natural Raw mean?

THE TRUE COLOUR OF ORGANIC COTTON.

Our Natural Raw collection is completely free from dyes, which means that each garment reflects the true colour of the cotton plant itself.

The fabric is textured with tiny specks of the original plant, including seed particles, adding to its beauty and authenticity.